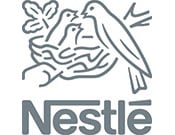 Government Shutdown Partner
Nestlé is proud to partner with Feeding America through food and beverage donations, employee and corporate contributions, and employee volunteerism.
How
Nestlé

is Helping Us Solve Hunger
Provides marketing and financial support to engage the public in hunger-relief
X
Employees volunteer or donate across the Feeding America nationwide network.
X
Provides food and groceries or personal care items to people in need.
X