A Bold Aspiration
On
Feeding America has a bold aspiration for our nation:
Every community and each person within it has access to the food and resources that they say they desire and need to thrive. The food insecurity rate is 5% by 2030 and disparities by race and place are cut in half.
On
98% of contributions go directly to programs serving people facing hunger.
Caring donor support helps the Feeding America network achieve meaningful impact.
Together, we are working alongside people facing hunger to ensure everyone in the U.S. — no matter their race, background or ZIP code — can access the food and resources they need to thrive.
See some of our bold results from fiscal year 2022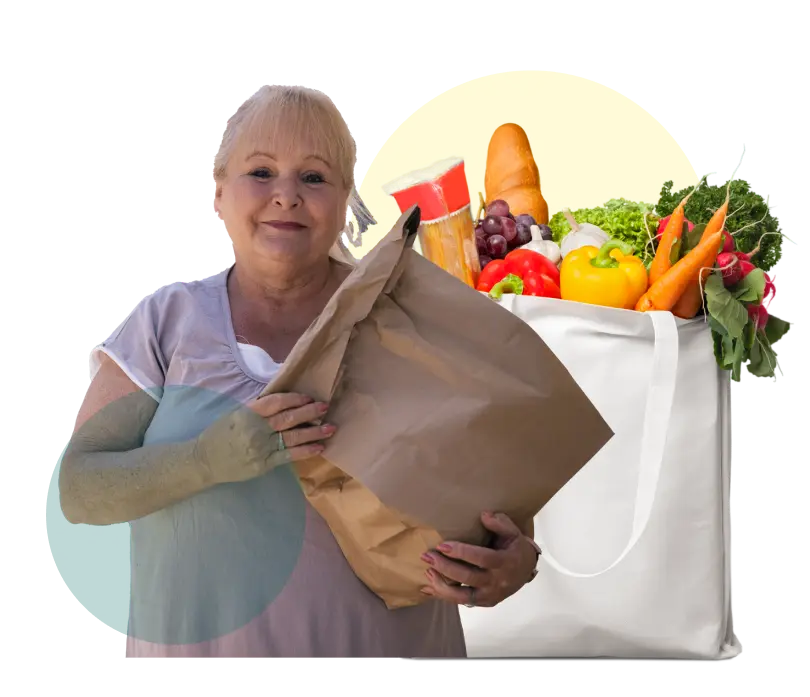 5.2 billion meals
Distributed to people nationwide
3.6 billion pounds of rescued food
Nation's largest food-rescue organization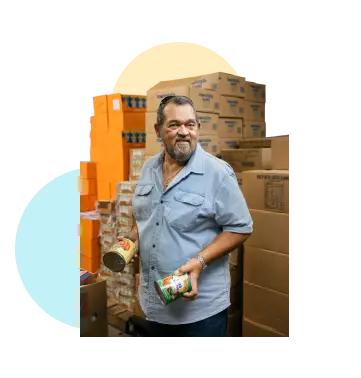 98% of contributions
Distributed to people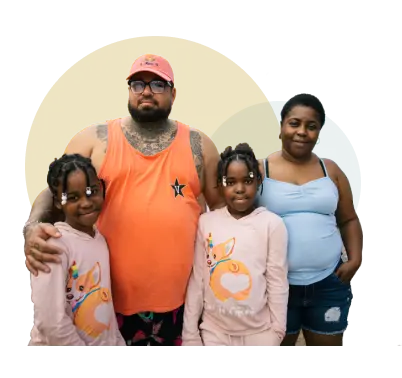 177% increase in food bank funding
Grants awarded to network members compared to pre-pandemic levels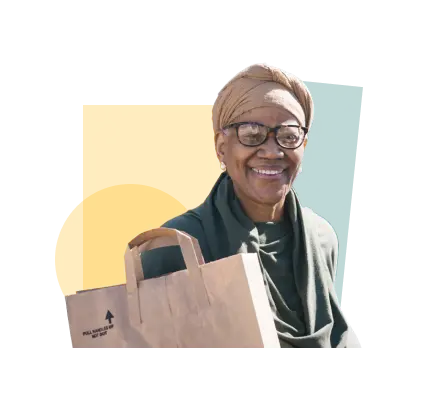 $38 million in member grants
Funding rural areas and communities of color
522,593 advocacy actions completed
Driven by digital supporters
On
Your impact: $1 = 10 meals
Every dollar you give can provide at least 10 meals to families in need through the Feeding America network of food banks.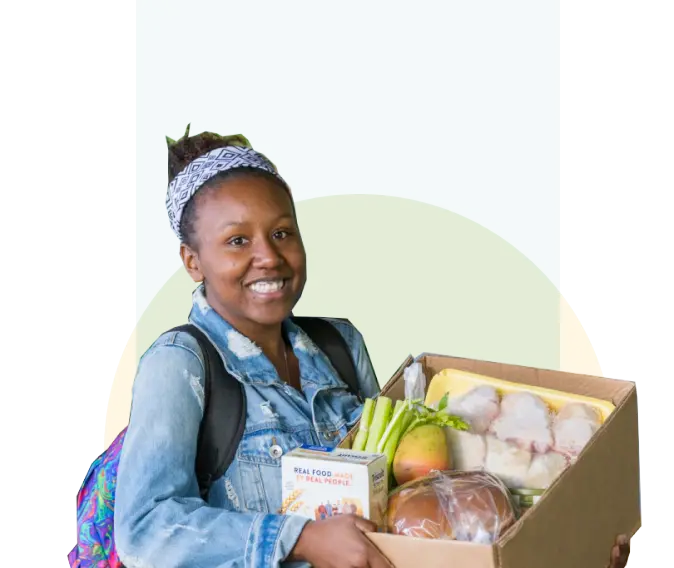 On
Inspiring Empathy
and Action
Feeding America works to provide access to healthy food for all communities and deepen our engagement with people and communities of color who have been disproportionately impacted by hunger, including neighbors living in rural areas.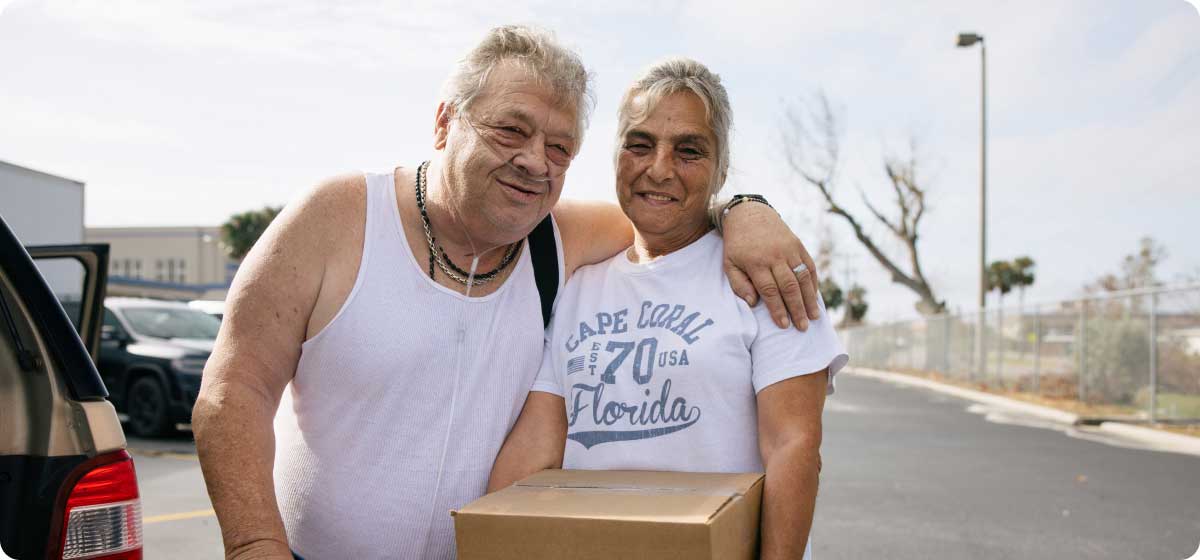 Addressing the Root Causes of Hunger and Food Insecurity
Betty and
John Chenier
Opelousas, Louisiana
Black farmers often face unfair challenges, including discrimination and inequitable business practices. Betty and John Chenier plan to change that by providing fresh produce from Chenier Farms for local food distributions supported by a network food bank—an example of how we are investing in community solutions to address the root causes of hunger through the Food Security Equity Impact Fund.
People Facing Hunger are at the Center of All We Do
Elijah
San Antonio, Texas
Elijah is one of 22 million kids in the U.S. who count on school meal programs—and who run the risk of worrying when they'll eat during summer break. Meals provided by network members give kids across the country the nourishment they need—in the classroom and at home—and it's why we advocate to strengthen and protect federal nutrition programs to help families facing hunger.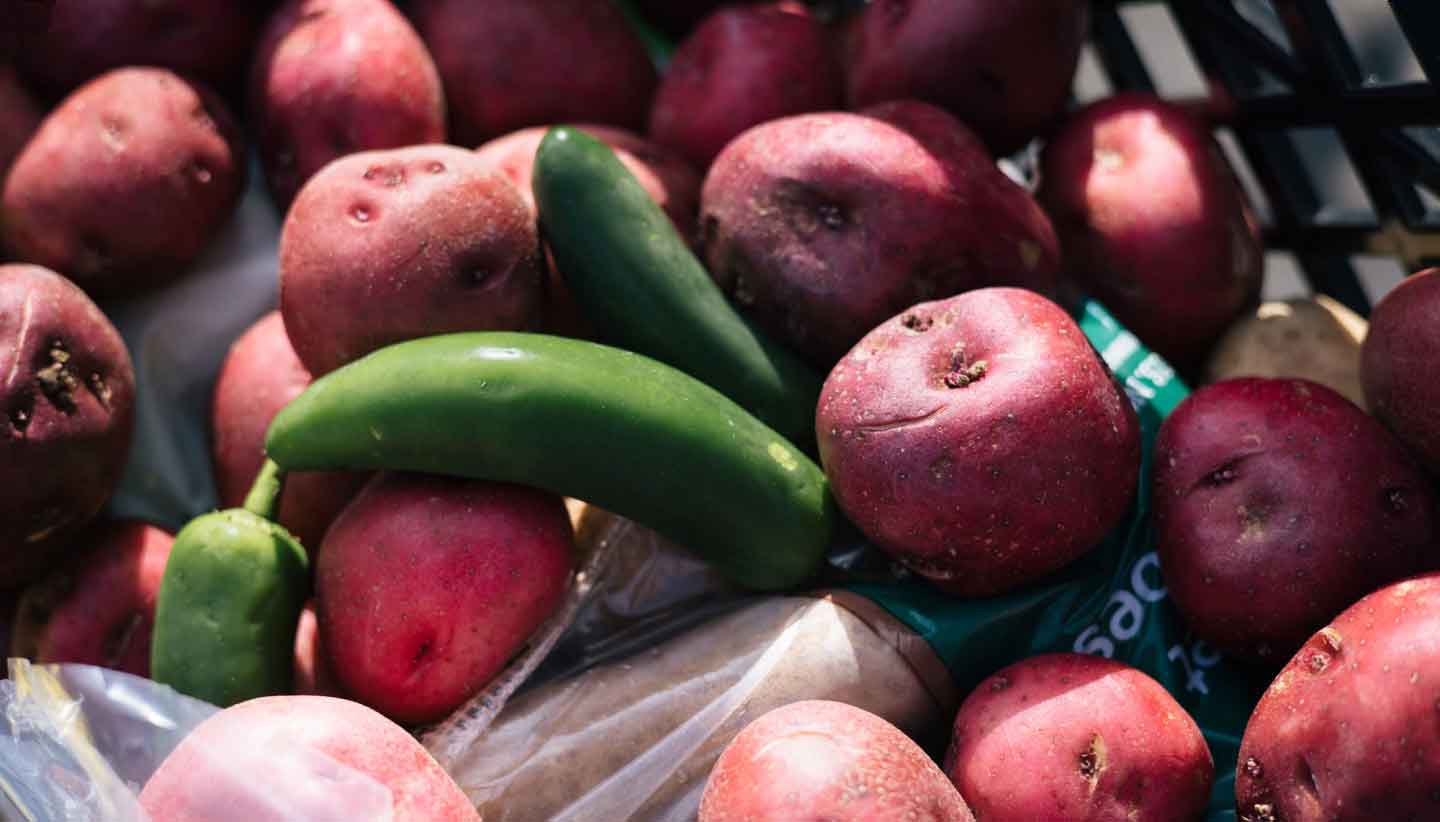 On
WATCH
Feeding America's public service announcement, "The Truth About Hunger," features Feeding America Entertainment Council member, actress and activist Shanola Hampton.
Public awareness about hunger helps drive education, solutions and investments. In fiscal year 2022, hunger was the ninth most talked about issue in media—up from 10 the prior year—ahead of other social issues including unemployment and affordable housing.
On
2022 Financial Report
Feeding America strategically and responsibly stewards the gifts received from generous supporters—98% of contributions go directly to programs that serve people facing hunger.
On