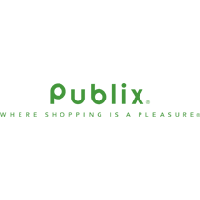 Visionary Partner
Publix Super Markets works to alleviate hunger by supporting Feeding America member food banks with critical donations of food, monetary donations and volunteers.
How
Publix Super Markets Charities

is Helping Us Solve Hunger
Provides marketing and financial support to engage the public in hunger-relief
X
Provides food, funds or supplies to disaster-relief.
X
Employees volunteer or donate across the Feeding America nationwide network.
X
Provides financial support to help end hunger in America.
X
Provides food and groceries or personal care items to people in need.
X
"As a food retailer, our most significant opportunity to give back is in helping to alleviate hunger. We recognize the importance of providing wholesome, quality food to people in need. Our collaboration with Feeding America allows us to serve our local communities."