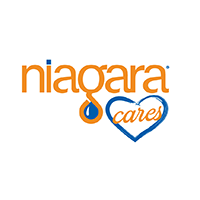 Leadership Partner
In partnership with Feeding America, Niagara Cares is committed to making a positive difference in communities where they operate through in-kind donations of water.
How
Niagara Cares

is Helping Us Solve Hunger
Provides food, funds or supplies to disaster-relief.
X
Provides food and groceries or personal care items to people in need.
X