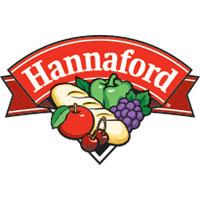 Leadership Partner
Hannaford works tirelessly to help people in need, with strong emphasis on hunger relief, health & wellness and child/family development. In 2019, Hannaford rescued and donated over 25 million pounds of food for hunger relief.
How
Hannaford Supermarkets

is Helping Us Solve Hunger
Provides food, funds or supplies to disaster-relief.
X
Provides food and groceries or personal care items to people in need.
X