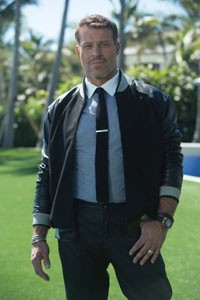 "It's a tragedy that in the United States, the richest country in the world, 49 million people, including 16 million children, may go to bed unsure if they will have a meal tomorrow. I know that those are more than startling statistics -- those numbers are human beings suffering -- and I came from one of those families. I decided that I would personally provide 50 million meals to people in need this year, and I committed to finding a partner who could secure the matching funds needed to reach my ultimate goal of 1 billion meals. Feeding America was a clear choice and the perfect ally to cooperate with. I've now worked with Feeding America for more than five years and I can tell you that their dedicated nationwide network serves every day to alleviate not only hunger but fear and uncertainty as well. I hope you'll join us in this mission; together let's create a deeper, lasting impact."
For more than 37 years, over 50 million people in more than 100 countries around the globe have enjoyed the warmth, humor, and the transformational power of Mr. Robbins's business, peak performance, and personal development events. He is the nation's #1 life and business strategist called upon to consult and coach the world's top athletes, entertainers, thought leaders, Fortune 500 CEOs, and presidents of nations.

Robbins is a founder of or partner in, more than a dozen companies in industries as diverse as a 5-star Fijian island resort to custom 3D-printed prosthetic limbs. Through the Anthony Robbins Foundation and his matching funds, Tony feeds 4 million people per year in 56 countries. He has also initiated programs in more than 1,500 schools, 700 prisons, and 50,000 service organizations and shelters. He lives in Palm Beach, Florida.
Now Tony Robbins has once again partnered with Feeding America and this time to help provide 1 billion meals to families in need. Tony invites you to help match his gift of 50 million meals to Feeding America so, together, we can provide 1 billion meals for the 34 million Americans who struggle with hunger. When combined with Tony's gift, every $1 you give helps secure and distribute 22 meals through the Feeding America network of food banks. To learn more about Tony Robbins and how to get involved in the 1 Billion Meals Challenge visit feedingamerica.org/1billionmeals