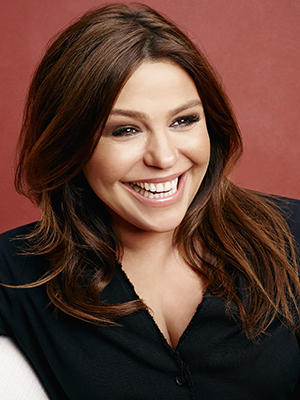 Television Personality and Philanthropist
Rachael
Ray
Rachael Ray is a Feeding America Entertainment Council Member. Ray supports Feeding America through The Rachael Ray Foundation and Yum-O!.
"Feeding America provides food to people in need coast to coast. Not only that, through their various affiliate programs, they also teach people how to provide for themselves in a healthy way, just like my Yum-o! organization."
Rachael Ray is a television personality, businesswoman, celebrity cook, philanthropist, and author. She hosts the Emmy-award winning daytime talk show, Rachael Ray, and the Food Network series 30 Minute Meals. In 2007, Ms. Ray launched a nonprofit organization, Yum-o! that empowers kids and their families to develop healthy relationships with food and cooking. In 2010, she launched the pet food line Rachael Ray Nutrish, which fully funds The Rachael Ray Foundation whose goal is to support causes that help animals in need, and Yum-o! related initiatives. Ms. Ray also has a line of kitchen items as well as home furnishings.