August 2, 2012
by
Katie Jozwik works in our Corporate Partnerships department and works with Tickets-for-Charity.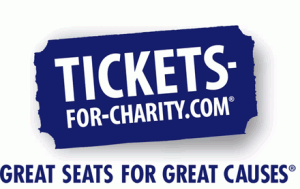 Today, Tickets-for-Charity's founder, Jord Poster has passed away after fighting a year-long battle with non-smoker's lung cancer. I have had the opportunity of knowing Jord through maintaining Feeding America's partnership with Tickets for Charity but his compassion for those in need runs constant throughout the entire company. Jord founded Tickets-for-Charity in 2005 to create the first and largest free charitable fundraising platforms and pioneering the concept of using a portion of proceeds from sale of events to fund charities.
Tickets-for-Charity is a unique and free charitable sale marketplace where consumers, performers and teams can create meaningful donations to charities close to their hearts, through events in entertainment and sports.
Upon hearing of Jord's death I was deeply saddened for his loved ones, friends and colleagues. But I'm confident his compassion will live on in the TFC team as they assure us they'll be turning the loss they feel now into re-doubling their efforts to generate even more impact for its partner charities. Their leader may be gone but his legacy lives on the work we do here at Feeding America and the work that many many other charities do around the world.
Jord's impact will forever been remembered by Feeding America and its member food banks.