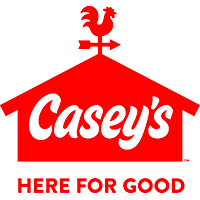 Leadership Partner
Hunger and food availability are a challenge for many of Casey's hometowns, and the pandemic made the need greater than ever as 40% of people in America who are receiving food support today have never needed Feeding America's help before. Casey's impact on hunger included providing funds for 15 million meals to 48 food banks with the help of their generous guests and a $150,000 donation to Feeding America's COVID-19 Response Fund.
How
Casey's

is Helping Us Solve Hunger
Provides marketing and financial support to engage the public in hunger-relief
X
Employees volunteer or donate across the Feeding America nationwide network.
X