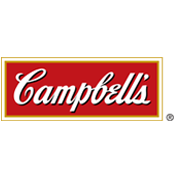 Leadership Partner
In partnership with Feeding America, Campbell Soup Company makes real food that matters for life's moments and strengthens and empowers healthy communities in their hometowns.
How
Campbell Soup Company

is Helping Us Solve Hunger
Provides marketing and financial support to engage the public in hunger-relief
X
Provides food, funds or supplies to disaster-relief.
X
Provides food and groceries or personal care items to people in need.
X