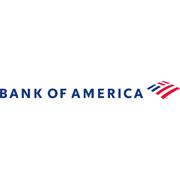 Leadership Partner
Bank of America is committed to breaking the cycle and ending hunger, connecting resources and people to help advance economic mobility nationwide.
For 1 in 9 Americans, hunger is an everyday reality. Feeding America's nationwide network of member food banks helps connect low-income individuals and families to direct assistance to survive and even thrive. This is made possible by working with companies like Bank of America, and government programs that help supply grocery products and financial resources where they are needed most. As the nation's leading domestic hunger-relief charity, our network members supply food to more than 40 million Americans each year, including more than 12 million children and nearly 7 million seniors.
It is a result of our national relationship and efficient local distribution system that Feeding America is able to help secure and distribute 10 meals for each dollar donated. Please join Feeding America and Bank of America in helping fight hunger across the country and in your community.
About Bank of America Hunger Relief
How
Bank of America

is Helping Us Solve Hunger
Provides marketing and financial support to engage the public in hunger-relief
X
Employees volunteer or donate across the Feeding America nationwide network.
X
Provides financial support to help solve hunger in America.
X