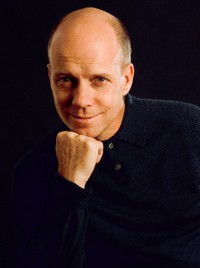 Scott
Hamilton
Olympic Champion
"To believe in a country as blessed with abundance & opportunity such as the United States, that there are people in need. Feeding America services those in need with quality and dignity. They are doing God's work every day. I'm proud to be a part of their organization."
Clearly one of the most sought after keynote speakers and most popular figure skating stars in the world today, Scott Hamilton is an Olympic Gold Medalist, Network TV skating commentator, actor, performer, producer, Emmy Award nominee, best-selling author, role model, humanitarian, philanthropist, and a cancer and brain tumor survivor. His motto is: "The only disability in life is a bad attitude."
As a keynote speaker, he exudes enthusiasm and inspiration. As a figure skater, he is forever bridging the gap between sport and entertainment. As a role model, he contradicts the saying that "good guys finish last." As a humanitarian, he avails himself to any plight that will improve mankind. But, more important, as a cancer survivor he is a constant reminder that with fortitude and determination, anything is possible.