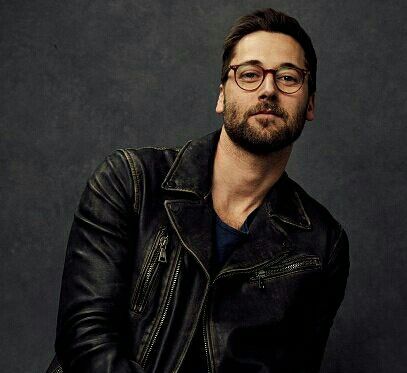 "When 1 in 8 Americans are food insecure and have to make a choice between things like medicine, electricity, education and a meal… we know that we have to do everything we can to increase everyone's access to healthy nutrition. In this country or any other for that matter, we should endeavor to let no one, man, woman, or child, struggle with access to good food; which in turn, means good health. Good living starts with good food. I'm proud to join Feeding America's Entertainment Council and look forward to being an active member. Thank you to Feeding America for this opportunity to serve and for inspiring me to participate in this vital mission."
Ryan Eggold stars as rebellious medical director Dr. Max Goodwin on the NBC hit drama "New Amsterdam."
Eggold is best known for his role as Tom Keen on the NBC drama "The Blacklist."
Eggold recently stepped behind the camera to write, direct, produce and compose the film "Literally Right Before Aaron," which premiered at Tribeca film festival and was originally based on Eggold's award-winning 2011 short of the same name. The film follows a young man who attends the wedding of his ex-girlfriend. Cobie Smulders, Justin Long, John Cho and Kristen Schaal star.
On the big screen, Eggold most recently played a supporting role in Spike Lee's Academy Award winning "BlacKKKlansman." He can next be seen in Eliza Hittman's new drama "Never, Rarely, Sometimes, Always." Other film credits include So Yong Kim's "Lovesong," opposite Riley Keough and Jena Malone; Gabriele Muccino's "Fathers and Daughters," opposite Amanda Seyfried and Aaron Paul; Tyler Perry's "The Single Moms Club;" Megan Griffiths' "Lucky Them," opposite Toni Collette and Thomas Hayden Church; "The Disappearance of Eleanor Rigby," with Jessica Chastain and James McAvoy; and Chris Lowell's directorial debut "Beside Still Waters."
Eggold's other television credits include the A&E miniseries "Sons of Liberty," FX's "Dirt" with Courteney Cox and HBO's "Entourage." Eggold also starred as Tom Keen in the spinoff series "The Blacklist: Redemption."
On stage, Eggold recently starred in a revival of Arthur Miller's "All My Sons," opposite Alec Baldwin and Laurie Metcalf, at the John Drew Theater at Guild Hall in East Hampton, N.Y.
Born and raised in Southern California, Eggold is a graduate of USC's theater program. When he's not acting, he plays in a band as a musician and singer. He's looking to turn his attention to more writing and directing in the near future.