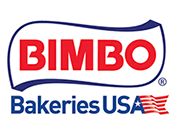 Leadership Partner
Giving back to the communities where we live and work is a shared commitment, nurtured for the long term by our associates, consumers and partners.
How
Bimbo Bakeries USA

is Helping Us Solve Hunger
Provides financial support to help solve hunger in America.
X
Provides food and groceries or personal care items to people in need.
X