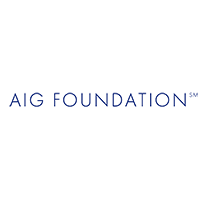 Leadership Partner
AIG leverages the power of volunteerism and philanthropy to develop inclusivity, encourage equity and advance prosperity within both the company and AIG's communities. Partnerships with organizations such as Feeding America are vital to AIG's efforts to serve as a responsible corporate citizen. AIG collaborates with partners like Feeding America to identify areas of shared value, such as addressing food insecurity, that can have the greatest impact on communities.
How
AIG

is Helping Us Solve Hunger
Provides food, funds or supplies to disaster-relief.
X
Employees volunteer or donate across the Feeding America nationwide network.
X
Provides financial support to help end hunger in America.
X