January 24, 2012
by
Tekiah is the Washington, D.C. New Media Producer for the Revolution Hunger Campaign.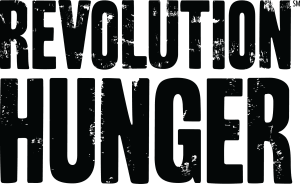 My phone, Twitter, and the DC Metro are the three things I can't live without. I throw my hands in the air and panic if they are lost, over capacity, or not running on time. Thinking about it, I'm 100 percent sure that most of the hipster teen population does that.
But they aren't the most important things for many teens. Around the world, many teens go without food, let alone Twitter.
We've all seen it, whether it's an advertisement on the train or a trending topic: end hunger. So many of us ignore it, and go on with our daily lives. But it's real! It gets real when last year your family had a good harvest but this year there's famine. It gets real when you can't think of anything other than next meal, because it's been so long since the last.
There are many programs and campaigns that promote hunger awareness. But some of these groups don't have many opportunities for teens to get involved. Well, that's where Revolution Hunger waves their hands in the air so that teens start to care! Revolution Hunger is the awesome campaign that promotes teen involvement in ending world hunger and educating others about it.
We have three chapters, so far, but you can find us on revolutionhunger.org. We focus on teen involvement because teens are the future. All teens want to make a meaningful difference and get that good recognition. With Revolution Hunger, not only will you Facebook it, film it, write about it, and explore it, you will be discover how YOU impact the fight against hunger. It doesn't take too much, just a little passion.
Teens, yea we're stubborn, we sleep late, and listen to loud music. We also care about being listened to. This is the perfect opportunity to get community, federal and world leaders to hear us out and help others that don't have a loud voice in their countries. Revolution Hunger is only a tool--you're the driver. Don't be indifferent, be another initiative. Tweet that! And join us at Revolution Hunger.