Visionary Partner
General Mills and the General Mills Foundation work to alleviate hunger and sustainably increase food security.
In 2017, with support from General Mills, Feeding America launched MealConnect.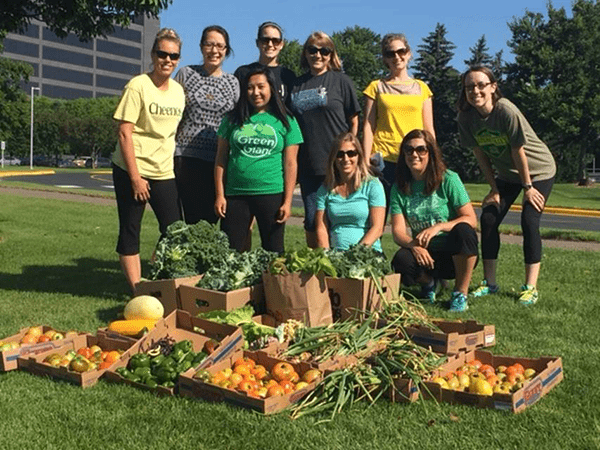 The General Mills HR Operations Team, with their 165 pounds of fresh garden veggies donated to Golden Valley PRISM food shelf.
How
General Mills, Inc. and General Mills Foundation

is Helping Us Solve Hunger
Employees volunteer or donate across the Feeding America nationwide network.
X
Provides financial support to help solve hunger in America.
X
Provides food, funds or supplies to disaster-relief.
X
Provides food and groceries or personal care items to people in need.
X
Provides marketing and financial support to engage the public in hunger-relief
X
"Our role as a longstanding partner and top contributor to Feeding America reflects our dedication to alleviating hunger, but also our confidence in Feeding America's ability to make an impact on people's lives every day."