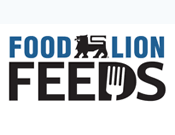 Visionary Partner
Through Food Lion Feeds, we are creating a better tomorrow by uniting customers and partners to eliminate the choices families are forced to make when they are hungry.
How
Food Lion LLC and Food Lion Feeds Charitable Foundation

is Helping Us Solve Hunger
Employees volunteer or donate across the Feeding America nationwide network.
X
Provides financial support to help solve hunger in America.
X
Provides food and groceries or personal care items to people in need.
X
Provides marketing and financial support to engage the public in hunger-relief
X
"Food Lion Feeds is part of who we are as a company and is something we're just as passionate about as serving our customers. At Food Lion, we believe no one should have to choose between dinner and paying rent or medicine and buying groceries."