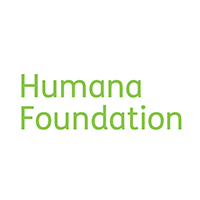 Mission Partner
Humana and The Humana Foundation support Feeding America through thought-partnership, volunteerism, and philanthropic donations to help feed families facing hunger.
How
Humana and The Humana Foundation

is Helping Us Solve Hunger
Provides food, funds or supplies to disaster-relief.
X
Employees volunteer or donate across the Feeding America nationwide network.
X
Provides financial support to help solve hunger in America.
X
"We are grateful to partner with Feeding America, supporting food security and health equity for all. Together, we are helping individuals and communities holistically address social determinants of health and create sustainable change—before the COVID-19 health crisis, during and afterwards."