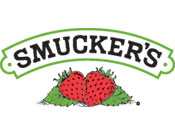 Government Shutdown Partner
For 120 years, The J.M. Smucker Company has focused on bringing families together to share memorable meals and moments and is committed to ending hunger.
How
The J.M. Smucker Company

is Helping Us Solve Hunger
Provides marketing and financial support to engage the public in hunger-relief
X
Provides financial support to help solve hunger in America.
X
Provides food and groceries or personal care items to people in need.
X