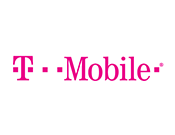 Leadership Partner
T-Mobile fights hunger by engaging customers and employees in donating meals to those in need via campaigns like #GivingTuesday and #GivingTWOGether.
How
T-Mobile

is Helping Us Solve Hunger
Provides marketing and financial support to engage the public in hunger-relief
X
Employees volunteer or donate across the Feeding America nationwide network.
X
Provides financial support to help solve hunger in America.
X