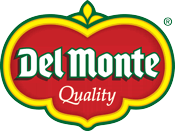 Food and Fund Partner
Leadership Partner
Del Monte Foods is committed to nourishing families and enriching lives in communities across America by bringing health and wellness to life.
How
Del Monte Foods

is Helping Us Solve Hunger
Provides marketing and financial support to engage the public in hunger-relief
X
Provides food, funds or supplies to disaster-relief.
X
Provides food and groceries or personal care items to people in need.
X